Six of Crows
by Leigh Bardugo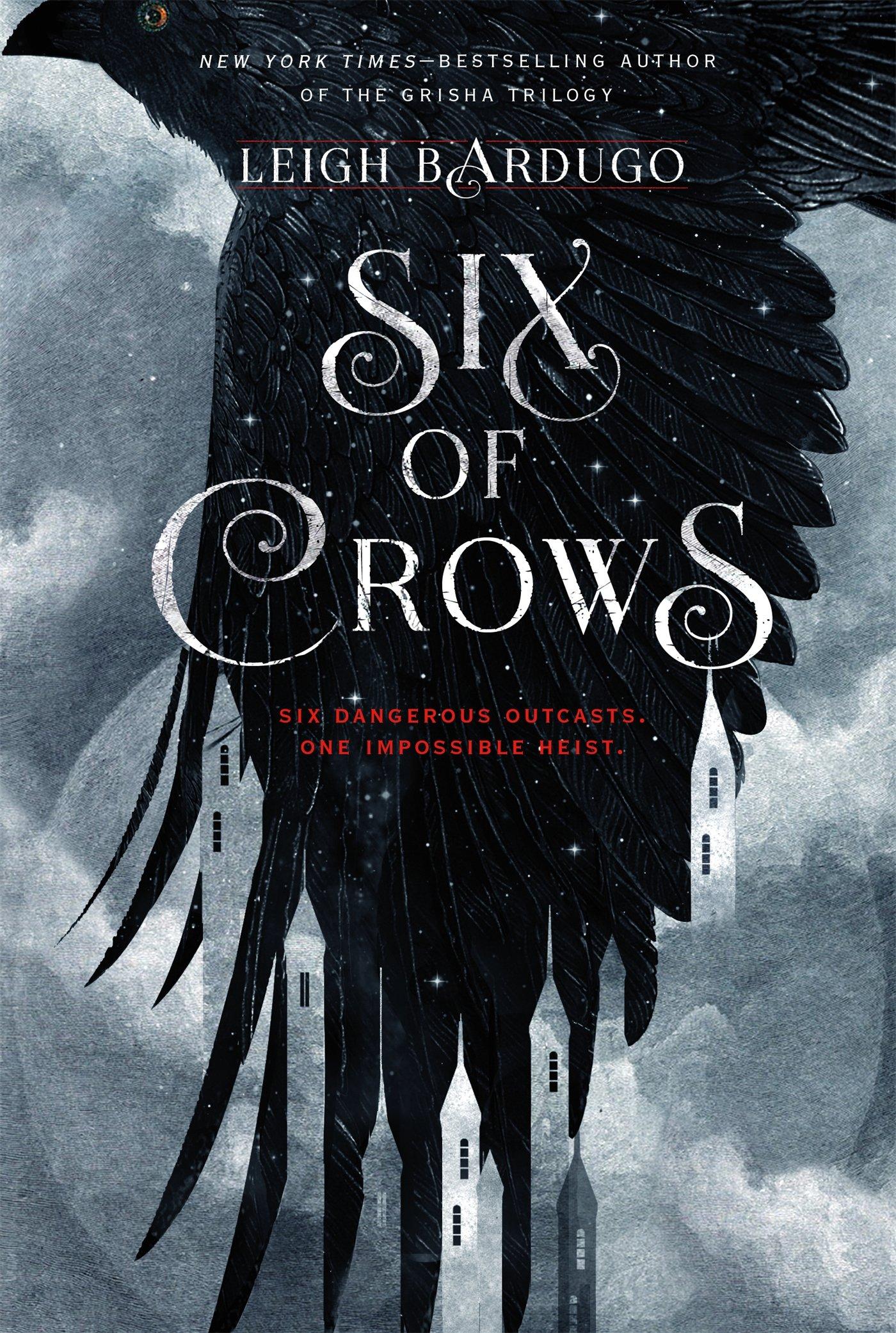 If you liked the
Game of Thrones
series, or Tolkien, or even Harry Potter et al., this is the book for you. All the rage with the high schoolers, it is a YA book with nothing 'young' about it. I like to call it
Game of Thrones
lite - minimal sex and violence, but complex characters and thrilling, page-turner plot line. Set in a dark fictional Amsterdam-ish city called Ketterdam, the reader can recognize old Europe and the many wars fought there, though the names of the places and enemies have been 'fantasized.' It will take you about 40 pages to sort out the main characters and issues, but be patient - it is so worth it. The six thieves, drawn together to pull off the heist of the century in the Fjiordian prison (think Finland) called the Ice Castle, each have their own traumatic back story, slowly played out by the author throughout the book: Kaz, head honcho of the Dregs, a gang of thieves, raised in the slums and tested by fire; Inej, the Wraith, a former sex slave and current spy for Kaz; Nina, a Grisha heartrender (ie. witch-of-sorts); Matthias, former Fjiordian hunter of Grisha; Jesper, a gambling addict and eagle eye sharpshooter, as well as a smartmouth; and Wylan, son of a rich man with secrets and hidden talents. This book is HOT out there in the book world, amongst both teens and adults - scores 4.5 stars on numerous websites - and for good reason. It is an obsessively good read that I wanted to go on and on and on. I felt like I did when I read HP #7. I cannot recommend this exciting, magical book enough.
The Book of Unknown Americans
by Cristina Henriquez
I had such high hopes for this book - written by a woman of color, it had great potential as a teachable novel in high school, or at the least, good entertainment. I am, however, torn in my opinions of it. First, the plot line: a Mexican family moves to Delaware, seeking a better education for their daughter who has a traumatic brain injury. Along the way, they meet a Panamanian-American family with two sons, one of whom falls in love with the daughter, Maribel. The story is interspersed with stories of other Latino immigrants, weaving a rich tapestry of the story of new Americans, their struggles, their victories, their frustrations. My problem had more to do with the teenage love story. The boy, Major, falls for Maribel due to her physical beauty, and while he is kind to her, I did not find his treatment of her brain-damaged behavior to be of the best intentions. That bothered me, yet it would provide a book club with some rich discussion fodder. Henriquez does a great job of showcasing the struggles of immigrant Latino families, which is commendable and much-needed in our literature today, particularly in our schools. Some gratuitous sex/language may make it difficult to get it by some school boards though.
The Cuckoo's Calling
by Robert Galbraith (aka J.K. Rowling)
An adult mystery book by the author of the Harry Potter series...really??? I had avoided this for years, feeling a bit miffed by Harry's creator, as if she was betraying him. Silly yes, and now that I have read the first in this mystery series, stupid as well. Rowling/Galbraith can write, we all know that, and here she proves that she can spin a good whodunit. Cormoran Strike, the main character and London-based private eye, is an Afghanistan war veteran who has a prosthetic leg, a lot of demons, and a world-famous, rocker father who deserted him years ago. In other words, he is 'complicated.' In this book , we meet his potential new secretary, Robin, who is clutzy, curious, and rather slyly brilliant at her job. While on the brink of poverty, with no clients to be had, they pick up the case of an internationally famous model who has supposedly killed herself by jumping off her balcony. Rowling does a spectacularly intricate job of building the suspense, creating intriguing side characters and suspects, and rolling out the whodunit. I was hooked from the beginning, and surprised by the culprit in the end. This would be a great PBS series, and I definitely plan to read her second. If you have a mystery reader in your household, this is a great book.
The Strange and Beautiful Sorrows of Ava Lavender
by Leslye Walton
A gorgeously written, multiple award-winning novel by first time Seattle writer, this YA book is what I would call 'realistic fantasy.' In other words, you need to suspend belief at times, as we enter the magical world of some complicated female characters. The narrator is Ava Lavender, a young woman who was born with wings. Yes, I said wings - and these wings are symbolic, complex, and ultimately redemptive so just roll with it. As she unwinds her story, Ava returns to the past and her grandmother, an immigrant from France, with numerous siblings whose deaths are fantastical, and tragic. The move to Seattle brings with it a pregnancy, and Ava's mother is born. A patisserie where emotions are baked into the pastries, a deserted love pined over for decades, a loyal handyman, and a creepy religious zealot next door...all these ideas are woven into an incredible, beautiful, heart-wrenching story. This is a beautifully written fairytale of a book that is well worth a rainy afternoon of reading. I suspect Leslye Walton will become one of our next great YA authors.