Unsub
by Meg Gardiner
This is the first in a new series by Edgar Award-winner, Meg Gardiner, and it is a "don't miss" mystery. The police genre is not the same as a thriller; it focuses on the business of a police investigation, the criminal motivation, the psyche of the unknown subject (aka Unsub), the relationships of the detectives, the impact of the job on their home life, and the obsessive draw of the job to the police detective. In this case, Gardiner creates a pretty bad-ass female detective, Caitlin Hendrix, whose father was a policeman twenty years ago, obsessively chasing a serial killer named The Prophet who was terrorizing the Bay area. Yep, the Prophet is back and Caitlin, her ATF badass of a boyfriend, and her fellow detectives go down the rabbit hole into the nine circles of Dante's hell. What I appreciate most about this book that I obsessively finished in twenty-four hours, is Gardiner's ability to create deep, engaging characters who are so complex, who do stupid stuff, act heroically, and yes, even make choices that they know are wrong but they can not help themselves; in other words, they are quite human. Honestly, this is the best detective book I have read in ages, even better than the famed Norwegian writer Jo Nesbo. I will be waiting breathlessly for the second in the series; it cannot come soon enough.
Watch Me Disappear
by Janelle Brown
Need a vacation read this summer? Here it is...one day, Billie, wife to Jonathan and mother to Olive, heads out for a hike and does not return. A year later, Jonathan has quit his job to write a memoir of their life, struggling to make ends meet while he fights to obtain a death certificate, never having found a body. Yep, he needs the insurance money to make a few payments. Meanwhile, Olive is having visions of her mother desperate for help, leaving breadcrumbs of clues about her secretive past. We see the husband's struggles as he investigates their finances and the burgeoning relationship with his wife's best friend, as well as Olive's high school issues and her dawning awareness of her own sexual identity. As author Janelle Brown slowly reveals Billie's life, we see the clues that Jonathan needs to follow to find the truth. Admittedly, this began a bit slowly for me; it took me until about 50 pages to really get pulled into the story. Then it was a rockin' ride until the end, with some intriguing twists and turns and a few 'ah-ha' moments. Don't put this book down; the ending will satisfy and amaze you. (July 11 pub date)
The Secrets She Keeps
by Michael Robotham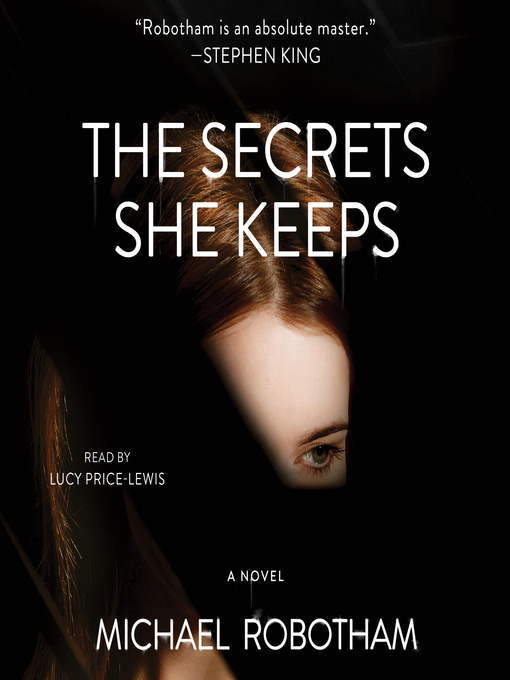 Are you looking for that next hot, psychological thriller? If so, Michale Robotham's latest is a great choice. With shifting perspectives, the story is told by Meg, a well-to-do wife and mother, expecting her third child and by Agatha, an outlier who has been knocked around pretty hard in her earlier life. As the tale unwinds, we see that perhaps Meg is not so perfect, and that Agatha has a deep well of past tragedies, mental illness, and trauma that has shaped who she has become. While there were a couple plot holes that left some questions, it was some excellent character development, with no easy answers of who is right, wrong, or culpable. In the first twenty or so pages, I felt like this might be a rip-off of
Girl on the Train,
but nope, it definitely has its own voice and its own vibe. I read voraciously and finished it in twenty-four hours. Solid page-turner and thriller:) (July 11 pub date)
Reading With Patrick: A Teacher, a Student, and a Life-Changing Friendship
by Michelle Kuo
This memoir drew me in slowly and insidiously; Ms. Kuo finishes her degree at Harvard University, is accepted into the Teach for America program, and heads to Arkansas to change the world. As I grew to know Ms. Kuo and her middle school students at Star, the 'alternative' school in the Mississippi delta, I became enmeshed in their lives, both teacher and students. As a former English teacher myself, I wondered if this book would be too saccharine, or too heartfelt, or too tragic? It was none of the above. It is a gripping and engaging memoir of a young woman who tries whole-heartedly to make a difference, to change a child's life. When she meets Patrick, a sixteen year old stuck in eighth grade, Ms. Kuo sees a glimmer of hope in this young man. As life buffets both Patrick and Michelle Kuo to unexpected places, his teacher never gives up on him. And I mean never - who can say that? For any teacher who always wanted to be 'the one,' the teacher who changes a child's life, read this book. For a new teacher, just starting out, read this book and be inspired by what it means to truly teach, and the incredible time and effort it takes to be amazing. To anyone who believes in the power of literature to change the world, read this book. I will never forget Ms. Kuo, Patrick, or the strength of character shown by them both. (July 11 Pub date)
Home Deus: A Brief History of Tomorrow
by Yuval Noah Harari
By the author of the internationally acclaimed book
Sapiens
, Harari is back with his 'brief' look into tomorrow (okay, it is not brief - it was 15 hours of listening!). This is not my normal genre, somewhere between science and philosophy, but I cannot tell you how many times I said "Really??" as I listened to the audio. The author does a skillful job of going back and forth through time, showing us the history of certain aspects of life and then the theories of where the future might take us. For example, in the past our main issues were around famine, war, and plague, yet the future holds very different problems. Will we create a 'super' homo sapien due to genetic testing, technology, and need? What is the difference between humans and animals and do we really deserve to be at the top of the food chain? Will religions around a god become defunct, and instead center around data - the analysis, the usage, and the importance of data? Good grief, the algorithms that have been created to gerrymander voting districts is nothing compared to what Google and Facebook can do with our likes and our searches (ie. pick the perfect life partner for you!) Harari posits that our futuristic goals will center on the never-ending search for bliss, immorality, and deification. However, he does emphasize the ideas as theories, and not unchangeable facts. Overall, this was a truly fascinating listen that will forever make me look at certain aspects of our world through a different lens.